Commercial Video Surveillance
---
Commercial Video Surveillance | Verified Security protects your business from theft and property damage while monitoring the premises for emergencies. For these reasons, video surveillance systems are vital in keeping employees and customers safe.

Verified Security offers state-of-the-art video surveillance systems customizable to match the needs of your business, whether you are responsible for securing a small store or a giant office park. We source from all the top manufacturers, allowing us to offer a large selection of indoor cameras, outdoor cameras, video recording, video management software, storage devices, motion sensors, and most other video security equipment.

Whatever your surveillance needs, Verified Security has the solution. Our security consultants know how to design and install the most effective video surveillance systems for our clients.

---
The Three Types of Video Surveillance Cameras
---
Commercial video surveillance cameras come with a wide variety of resolution levels and advanced features.

The three types are as follows:
---
IP (Network)
IP - Cloud-Based
Analog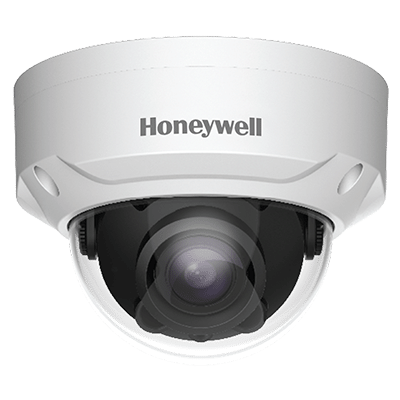 ---
IP
Also known as Network Cameras, IP camera systems offer state-of-the-art video surveillance technology. They provide high-resolution images and the most sophisticated security management tools. These cameras tend to cost a bit more versus the less advanced analog systems, but if you have valuable property and people to protect, IP camera systems do the best job.
Capabilities include:
---
Night vision
Remote monitoring
Data analytics
Motion detection
Facial recognition
Person counting
Dwell time surveillance
---
In addition to these sophisticated tools, IP security cameras integrate smoothly with most of the latest surveillance technology. They also record onto a Network Video Recorder (NVR) system. These systems function like a Digital Video Recorder (DVR) but produce far clearer images. As with most newer technology, IP surveillance cameras are dropping in price as their market grows.
---
IP - Cloud-Based
The latest IP camera system technology is now available on the cloud. Many IT departments are adopting the cloud-based IP model because running video surveillance on the cloud saves on both cost and space. Cloud-based video systems make it convenient to access IP camera footage remotely via a computer or smartphone. The technology is also highly secure and often comes with the option of receiving push notifications on mobile devices when an alarm event occurs.

Many businesses also lean towards the IP cloud setup because it is far easier to maintain. Software and firmware updates are digitally sent to the relevant devices rather than the manual installation process required for on-site server systems. The cloud-based solutions also eliminate the risk of hardware failures, which could leave the premises unmonitored.
---
Analog
Analog surveillance cameras provide live viewing and store the images via recording systems, such as a Digital Video Recorder, or DVR. Analog camera systems must be connected to the recording system by a coaxial cable. These surveillance systems are also known as closed-circuit television systems or CCTV. Video quality depends on the type of analog system and ranges from standard definition to high definition PTZ (Pan, Tilt, Zoom) style cameras.
---
Upgrading from Analog to IP Surveillance Systems
Many of our clients see the value in upgrading from an analog system to IP and IP cloud solutions. These upgrades allow clients to utilize higher-resolution cameras and the advanced features of IP surveillance systems. Verified Security performs upgrades that allow our clients to enhance the security of their businesses.
---
New Systems
Sometimes, a whole new commercial video surveillance system is needed. Verified Security's consultants analyze your business's needs and recommend the technology best suited to enhance your facility's security within your budget. Whether you need a single outdoor camera or a fully functional video surveillance system with motion sensors, storage devices, and multiple cameras, Verified Security can help you find the video surveillance solution for your business.
---
Access Control Integration
Access control systems are used to restrict access and deter trespassers. In addition, they can create a record of who accesses the facility and provide reports on that activity.
Verified Security's surveillance experts can integrate your video surveillance system with an access control system to provide your business with a robust defense system that deters intruders, memorializes events, and allows you to monitor your security from anywhere at any time.
Verified Security offers a wide variety of commercial security options. Video surveillance is the most fundamental as it protects against theft, trespassing, and other emergencies. Our surveillance and access control experts help their clients design security solutions that fit the size and needs of their businesses.
Learn more about Verified Security's access control options
here.
.
---
Atlanta Video Surveillance Company